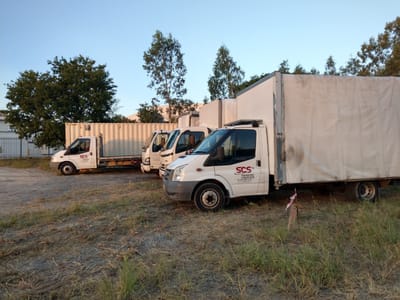 Move your cargo using North Brisbane truck hire services……
Your need to transport furniture, machinery or any other cargo can be easily met by North
Brisbane truck hire services
. SCS Transport is one such phenomenal transportation services company, engaged in providing trucks that can be utilized for moving heavy load from one place to another. You can hire a truck in an economic way and use them for transporting heavy machinery/equipment conveniently. With driving safety being the topmost concern of experts at SCS Transport, you can except to receive trucks that are equipped with all the latest safety features. As one of the most professional truck hire services in Brisbane, SCS Transport has proved beneficial for transporting heavy machinery, picking up and delivering home furniture and a lot more. Irrespective of whether you want to go for automatic or manual trucks; the transport services company will enable you to meet all your transportation needs in the most efficient way. The trucks are also fitted with ABS and ASR safety features which make a must-have for companies all around the world.
Select the trucks backed by superb performance and function….…
Trucks play a pivotal role in allowing people to transport goods from one location to another. If you're a resident of
North Brisbane
, then selecting from a collection of North Brisbane truck hire services will prove beneficial. While hiring a truck, you need to ensure that the one chosen at the end is capable of rendering a commendable performance. Some of the top-class accessories that you must check while hiring a truck include the trolleys, boxes, hydraulic lifts, ropes and cables, GPS units, moving blankets, ladder racks and a lot more. The best thing about hydraulic tailgate loaders is that they can be used for transporting heavy products in a faster way, accompanied by less number of trips. Additionally, the heated electric mirrors and the spot mirrors work best for enhancing the view of the road.
Don't forget to check for safety features in the trucks…
Safety needs to be taken very seriously when it comes to driving trucks for transportation purpose. Make sure the truck you choose for yourself is fitted with a unique set of safety features, including full seatbelts, a fully-functional suspension, SRS Air Bags and ABS Breaks. Before finalizing the truck hire deal, do ensure that the truck has undergone a detailed check that showcases proper working condition of the truck(s) under focus.