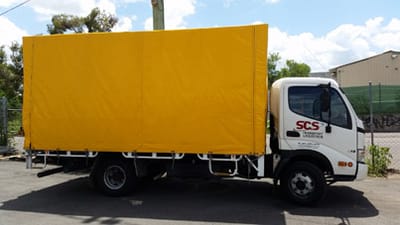 Cheap Truck Hire in Brisbane?
Be it for house moving purpose, or for complete replacement of all your furniture and fixtures; if you are planning to move miscellaneous household stuff from one place to another, you will need to get hold of a
Cheap Truck Hire Brisbane
if you want your load hauled safely across destinations without blowing a hole in your pocket. The main benefit that you will get from a hiring a truck is that it will accommodate virtually your entire load in its large storage dimensions and you would not be required to make multiple trips to carry your stuff from one destination to another. This way, you will not only get your load transferred swiftly across destinations, but you will also save money on multiple trips if you chose a smaller transport for hauling your load other than a truck.
Finding a Cheap Truck hire Brisbane is not a big deal…
With rising number of companies offering
Cheap Truck Hire Brisbane
these days, you also get the freedom of bargaining on the hauling rates of these companies, and picking someone who is most suitable pricewise for hauling your loads. Moreover, if you are able to pick a lean time for your hauling job, you would most likely succeed in getting the cheapest deal on your truck hire in this region.
Tricks that can really help you land a cheap hauling deal…
Take a look at these time tested tricks that will help you immensely in grabbing the cheapest hauling deals for trucks in Brisbane…
• Make a correct assessment of the dimension and weight of your goods that you wish to haul in a truck.
This will help you immensely in saving extra costs because the truck you will be hiring will be big enough to carry your load in a single trip.
• Choose a Container truck to ensure the safety of your hauled goods.
Depending on the nature and sensitivity of your load, you can also pick from a closed container truck or an open truck to safeguard goods against natural elements during transit.
• Insist on experienced drivers for your hauls.
To stop your load from getting jeopardized and cause more expenses in the process, you should always insist on going with experienced drivers for hauling your loads safely across destinations. All in all, getting a
cheap truck hire Brisbane
is not all that difficult if you really keep an eye on the key aspects of truck hire that can have an impact on the costs related to hauling.