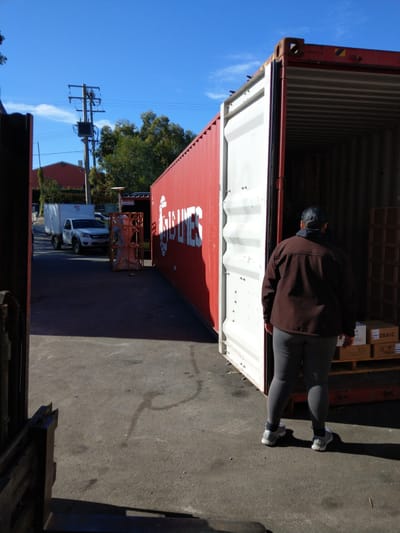 Avail seamless container cartage service in Brisbane…
There is a wide range of companies which deal in
Container Cartage Brisbane
. Whether you are looking for a professional logistic service or a warehousing solution, reputed agencies are there to offer you the best possible service. The Australian transport industry has been immensely helped by the container cartage service providers who possess the resources and processes to ensure smooth execution of transportation projects. The extensive array of trucks available with the companies is more than sufficient to handle any kind of cartage transportation assignment. Companies such as SCS Transport are trustworthy when it comes to meeting your unique container cartage requirements. Whether it's a local container transport or an interstate one, choosing the transportation services offered by a professional firm will help you to the fullest. Here are the different aspects that are looked into well by renowned Container cartage Brisbane:
Storage of container
Unpacking of container
Transport distribution
Side-loader transport
Transport within the country area
Machinery transportation
Receive automated emails for container transportation…
Brisbane houses a group of
container transportation companies
which allow you to receive automated emails upon submission of information related to cartage de-hire and time slots. Moreover, these firms are also comfortable in accurately accessing the status of the containers, which includes the following details such as, Export slot/Import slot, Empty container which has been delivered to customer, the total waiting time, the import which has been delivered to customer, Empty container which has been delivered to Container Park

Experience high quality container cartage services via special equipment…
As a client, who is looking forward to purchase the services rendered by a
container cartage service provider in Brisbane
, making a special note of the unique container transport equipment is a must. There are companies which utilize low tare weight skeletal trailers, specially designed for transportation of overweight containers. Additionally, the flat-deck trailers are dedicated to cart-only movements with the heavy rated tipper units focusing on sliding the axles for the end-tipping. You can get in touch with the qualified representatives of the container cartage services firm and know more about the kind of vehicles and transport that they use for over dimensional freight. Also, check out the substantial location of the firm and ensure that all your container cartage requirements are met on-time. If required, you may even go ahead and customize a warehousing solution that would be in-line with your freight needs.