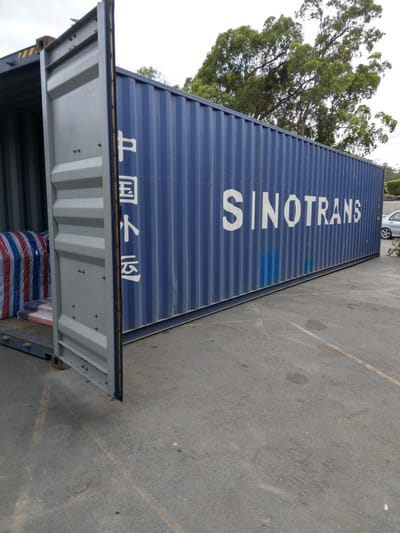 Looking for a Container Transport Company Brisbane…?
Are you looking for a well equipped transportation company to move your cargo in Brisbane or in other parts of Australia? If you look in the business listings of your area, you will come across several well established names providing good hauling services, or Container Transport Company Brisbane in this region and the entire Australian landscape. You would find companies that specialize in hauling heavy loads, and you would also find companies that deal in small loads to cater to the diverse load moving needs of the clients in the market. However when it comes to choosing a good hauling company for your needs, your prime consideration is going to be the nature of your load and how safely and quickly you want it to be hauled to your desired destination. In order to achieve that, you should be looking for a company that not only operates in a larger area, but it also has a large fleet of vehicles on standby to be available for your hauling requirements at the shortest possible notice.
You would need someone dependable and well equipped…
When it comes to finding a container Transport Company Brisbane, you would be more or less looking at finding somebody who specializes in handling large shipping containers preferably on 24t prime movers to easily carry your supersized loads safely and quickly across destinations in Australia. And especially when you are assigning somebody with a high worth of container loads, it would be better if you go for a company that has GPS tracked vehicles and dependable drivers at its disposal to offer you real time load tracking and strict time bound delivery schedules as well.
Someone who can move your load anytime, anywhere in Australia…
So practically, you will need to find a hauling company that deals in
container transportation
across the entire country; a company that has a large fleet of 24t prime movers to move your container loads safely and quickly from one destination to another; and a company that offers GPS tracking on all its vehicles and employs seasoned and dependable drivers in its ranks to offer you actual load tracking at all times when your load is in transit, and strict time bound delivery schedules as well to go with your requirements. If the company you are considering to hire for hauling your loads meets the requirements discussed in the paragraph above, you can be sure that you have chosen a good hauling company or Container Transport Company Brisbane that would be perfectly suited for your load carrying needs. However, if you are finding it difficult to reach upon a final choice, you can click here to visit a website that would offer you a practical and economical solution to all your hauling requirements.