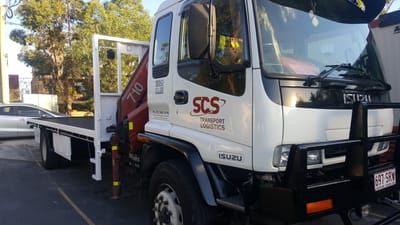 Need a Crane Truck Transport Brisbane for lifting loads?
If you are looking for a Crane Truck Transport Brisbane, your first step would be to look for companies that have the best safety guidelines for operating of crane trucks and it is amply reflected in the track record of their past work as well. The safety aspect of these services has to be your prime concern because it is the safety factor that will ultimately ensure that your load is delivered safely and securely to your desired destination, without any untoward incidents along the way. A key indicator in this regard is the condition of cranes and crane trucks being maintained by the company which you are thinking of hiring for your load carrying job. A good company which always keeps the safety aspect first will always keep its vehicles and machinery in excellent working condition to rule out all possibilities of accidents during the lifting or delivering of loads.
Someone with Franna Cranes, Slew Cranes and Crane Trucks in its fleet…
You should also be mindful of the fact that there is a fair possibility that your loads could vary based on the nature and the material of the load. That's why; it would be wiser for you to go for a company that has a range of cranes in its fleet to cater to your varying loads.
A good crane truck transport company
is bound to have Franna cranes, Slew cranes and crane trucks to handle all kinds of loads under all conditions without compromising on the safety of the load and the handling staff working at the location.
Someone who can do the lifting and shifting of loads with expertise…
A good company for the job would be well equipped to offer you a broad range of trucks from the flat-beds to the extended semi-trailers and sometimes even road-trains if the job requires them at that point. And practically, if it requires providing logistical transportation to move the load from the pick-up site to the drop site anywhere in QLD or other parts of Australia. So in a nutshell, your ideal choice would be to look for a company that can anything and everything from heaving machinery to wires and cable roles to timbre to boats to large trees as well if needed with minimum fuss and maximum precaution and safety. Apart from that, it would also have an experienced bunch of drivers and crane operators in its ranks who can give you the best load hauling services in Brisbane and the entire QLD area.