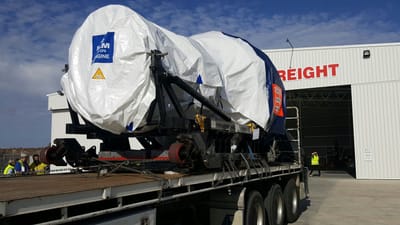 Experienced moving of heavy machinery in Brisbane…
A specialist Heavy Machinery Transport Brisbane is your perfect solution for effective movement of heavy machinery. You can avail door to door service which is custom made for transporting a wide range of vehicles. If you have equipment that is difficult to freight then choosing the Heavy machinery transport service will undoubtedly ease out all your worries. Right from over dimensional loads to jacking, the team of experts is there to lift and shift the items in a safe and efficient format. During your search for the best heavy machinery transport company in Brisbane, you may come across firms that utilize transport ships which cater to almost any kind of equipment that is quite tedious to freight through the land-based methods. The main advantage of using the ships/boats is that they allow you to cut down the costs associated with escorts.
Getting hold of the right fleet of equipment is a must for effective transportation…
After having chosen the best
Heavy Machinery Transport Brisbane
, it becomes imperative for you to scan the kind of equipment that the firm utilizes for transportation purpose. You must ensure that the firm has a contemporary fleet of movers and trailers that are capable of delivering your machinery to the pre-planned destination. A specialization in Body Trucks, B-Doubles, Drop Decks, Forklifts, Steerable & Extendable Trailers etc. serves as a major add-on for the transport company. Also ensure that the haulage team you're dealing with has had moved hundreds and thousands of tonnes of freight, equipment and heavy machinery. Getting your heavy haulage delivered overnight is indeed a huge achievement. With special teams dedicated to your transport project, you can be assured that the machinery would be delivered in accordance to the details rendered by you at the time of finalizing the deal.
Make the most of Pre-task Simulation service…
As a customer, it's quite obvious for you to worry about the on-time transportation of your machinery/equipment. However, you can ask the transport company to create pre-task simulations via the effective utilization of the latest technology. The basic purpose of creating a pre-task simulation is to ensure 100% viability of the entire process of transporting particular machinery. With detailed facts regarding your logistics project, in-hand, you need not worry about on-time delivery of your machinery. Any kind of awkward or tedious job is comfortably handled by the trained experts who've been employed by the respective
machinery transport company.