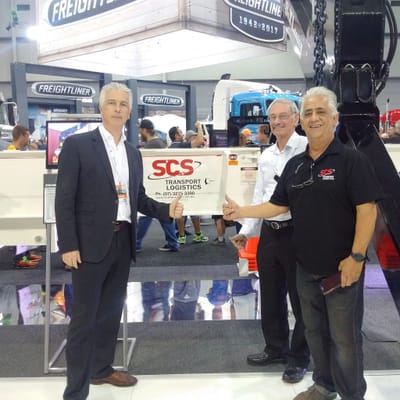 Swing lift Container Transport is revolutionising container handling…
If we were to say that
Swing lift container Transport Brisbane
is virtually revolutionising container handling in this region, there would be absolutely no exaggeration about it. And why only Brisbane and its suburbs, because of its ease of operation and handling, swing lift transportation is fast becoming the choice of most container shipping companies operating in commercial ports situated around the world. Generally available in 2 variants of 20 ft and 40 ft sizes, Swing lift vehicles make dropping and picking container loads ridiculously easy from the sites. What's more, they don't even require more than two personnel at the site to handle the container, which makes them more viable for the companies in terms of costs associated with it. There importance is further amplified in case of transporting perishable goods containers which require very stable and secure handling while off-loading or on-loading the containers.
These lifts require least equipment and personnel to handle container Loads…
With the ability of these lifts to swing sideways to pick up and drop containers both towards the left and the right, the handling of container loads becomes too easy to handle at the drop-off or pick-up sites. The swift sideways movement of
swing lifts
makes them so effective during container handling that they allow for handling a large number of containers with minimum personnel at the site. Moreover the swing Lift transportation is itself so well equipped, that it doesn't require any extra equipment to complement the loading and offloading of containers. As a matter of fact, these lift transport vehicles are so well built and self contained that they can be operated only by the driver of the vehicle with minimum amount of fuss delivering maximum amount of performance during load handling operations. The 20 and 40 ft variants allow for handling of same sized containers with great ease and precision with minimum personnel, enabling additional savings for the clients.
Going for a Swing lift Container transport Brisbane can be a great move…
If you need your shipping container loads handled swiftly and efficiently in a cost effective manner, you should definitely consider going for hiring a s
wing lift Container transport
for your business operations. It would be a very smart move which would allow you the convenience of faster handling and transportation of your loads at highly competitive costs and faster deliveries to your clients as well.