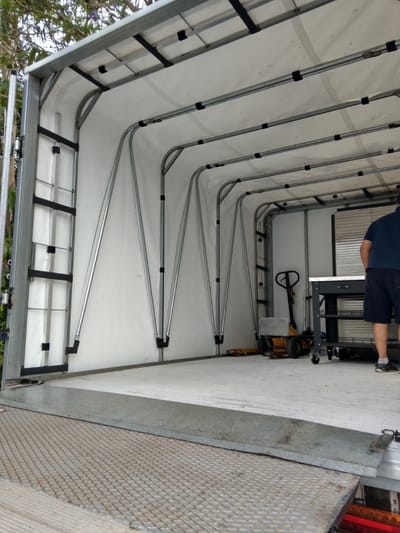 Go for a
Small truck hire Brisbane
for transportation of small items…
If you intend to shift your house and are planning to move all your furniture to the new place then getting in touch with a small truck hire Brisbane can serve your purpose. Whether it's lifting, shifting or moving, the small trucks available at the truck hire locations will help you complete the job in-time. You can either opt for driving the hired truck for yourself or choose an experienced driver. Moving tiny sheds, small boats and tyres is made convenient with small trucks. If you own a construction company, then also hiring small trucks in bulk would help you execute the material transportation project in a very limited amount of time.
Front-line management team answers all your queries…
Hiring a truck
becomes simple when you have a group of trained personals ready to answer all your questions regarding the transportation assignment. If you are unable to understand the working of the transport company, it is recommended to get in touch with a representative of the firm via a phone call or email. The concerned individual would be there to serve you with every minute detail regarding your truck hire requirements and the way in which you can make the most intelligent choice. Each member of the company's front-line management team is competent in helping you out with the best truck that is small in size but scores high when it comes to the overall performance.
Hiring small trucks
and cost-efficiency go hand in hand…
Unlike the case of hiring a large truck, going for a
small truck
is a lot more affordable affair. Additionally, if you're looking forward to keep the truck for multiple days, then parking wouldn't be a problem if you have opted for a small truck. The truck hire service providers ensure to offer small trucks which come with a local and nationwide coverage. That means you have the convenience of picking up the truck and dropping it off at a different location once the transportation is being executed. The per hour and per day charges for hiring a small truck are far lesser as compared to the ones applicable in case of heavy and large trucks. This disparity in terms of prices also stands true for hiring a truck with a driver. The driver of a large truck would obviously charge you a lot more as compared to the one who's skilled in driving a small truck.